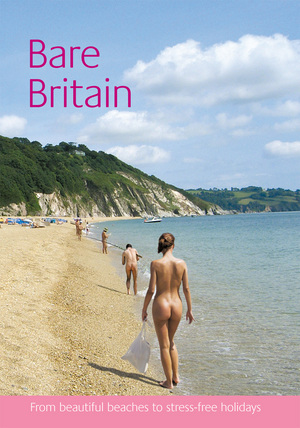 Bare Britain: price £12.95
About Bare Britain
What to do when you've nothing on
Other books by Lifestyle Press
Bare Britain is a beautiful guide to Britain's best places for baring all. It offers a unique insight into this fascinating world, with more than 50 beaches and 100 naturist clubs listed.
Bare Britain uncovers a surprisingly varied and welcoming range of places to enjoy being naked in nature.
Packed with 150 sunny photos and supported by practical information, Bare Britain is both a handy read and an inspiring visual treat. With an upfront and modern approach to the simple pleasures of bathing naked, it appeals to a broad cross-section of readers.
Focusing on the stress-free and back-to-nature benefits of simple living, its 200 pages showcase the best of British - from deserted beaches to the traditional naturist club. The book's pictures and descriptions will surprise, delight and entertain anyone with a sense of freedom in their souls.
Bare Britain has sold out
There are more than 20 of Britain's finest bare beaches in our World Guide
---
Copyright 2004-2023